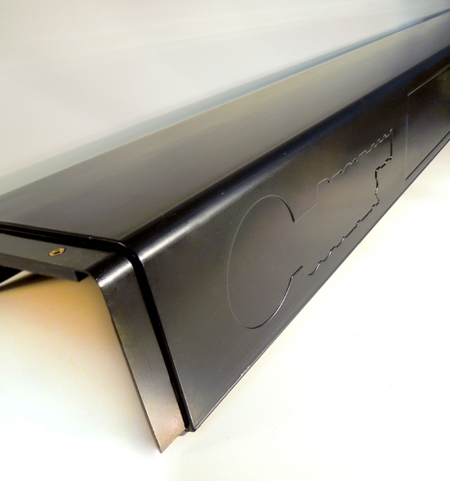 Panel for Medical Test Equipment Enclosure.
Sidewall undercut provides location for logo graphics.
Debossed area gives added label protection from wear and edge lifting.
Stepped down feature on left of part provides underlap/overlap alignment and flush surface appearance with mating part .
Panel With Molded Vent Openings
Vent slots are formed by male protrusions on female tool then milled open on CNC.
Tooled surface on outside of parts shows finished rather than trimmed edge.
Inside view depicts milling to open vent – rib (stiffening) shows as formed condition prior to milling open vent.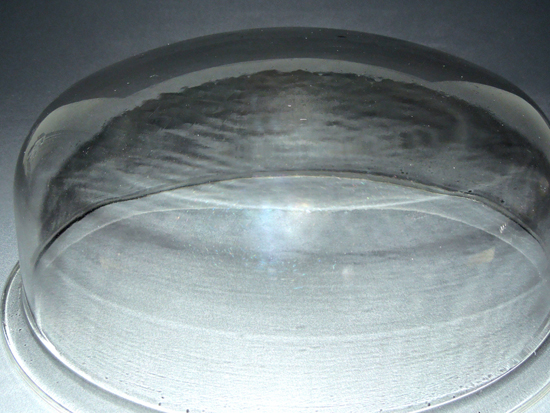 Radome
Polycarbonate material provides durability in harsh outdoor environments.
Material complies with frequency/wavelength transmission requirements.
Minimal wall thickness variation enhances transmission reliability.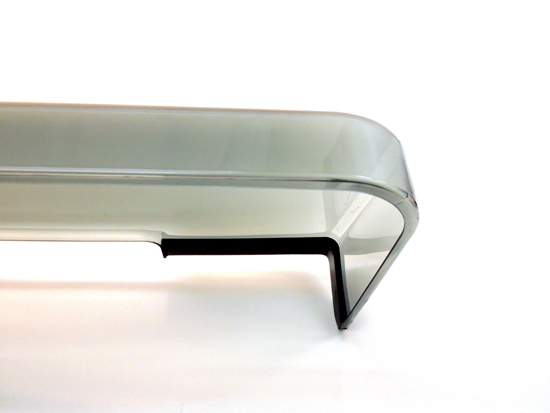 Keyboard Cover
Tinted material allows 'see through' with subtle masking of covered keyboard.
Formed undercut provides tooled surface land with keyboard base.
Radius at transition from sidewall to inward flange creates 'finger friendly' lift surface for Cover.

Medical Control Panel Two Piece Enclosure
Perimeter undercut on both parts creates precise fit.
Top part undercut has .040″ offset for a uniform 'style line'.
Bottom part undercut provides tooled surface 'land' for positive positioning with top.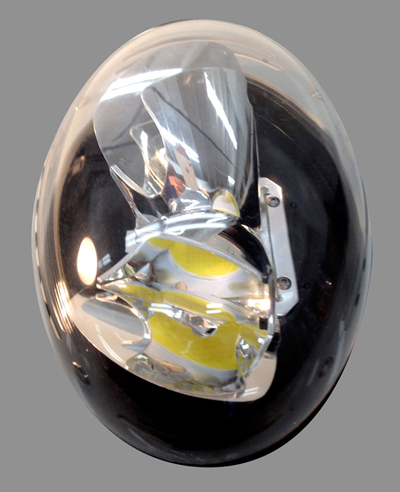 Lens For Lighting Optical Assembly
Clear lens is part of high efficiency, energy saving optical system.
Impact modified acrylic improves durability while maintaining optical performance characteristics.