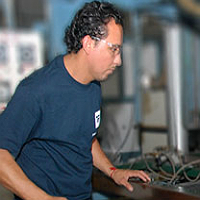 Thermoforming Process
Thermoforming Process The thermoforming process converts flat, two dimensional sheet into more complex three dimensional shapes through the application of heat and a pressure differential. The process will use single sided tooling, either male or female to define and control the shape of the part. The formed part will go through a trimming operation to become a finished part.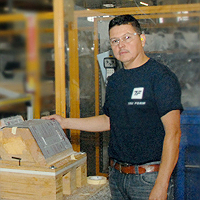 CNC Trimming of Thermoformed Parts
Five-axis CNC trimming produces parts with repeatable, close tolerances. There are several 'keys' to achieving consistent and accurately trimmed parts, but first a description of the equipment and trimming process. CNC trimming equipment has been described as a 'Computer controlled router'.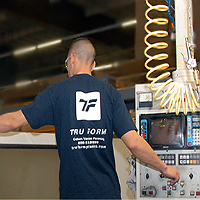 Mold, Fixture & Tool Building
In-house tool making capabilities Producing a satisfactory and successful part always starts with the design and construction of an excellent tool. This is true in thermoforming as well as many other processes. At Tru-Form Plastics, we consider the initial information exchange with the customer to be a critical phase in the project.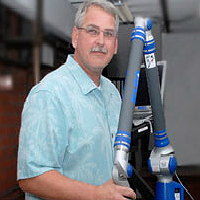 Engineering & Quality
TFP's engineers can provide advice and technical support to fit your every need by helping create and execute solutions to solve problems of form, fit and manufacturability. Our engineering and quality staff work closely with our clients and the entire TFP team to ensure that the end product meets the needs of the user and the marketplace.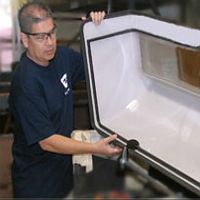 Assembly & Fabrication
Tru-Form Plastics is a "Turn-Key" manufacturing facility with many plastic molding processes, trimming, metal machining and finishing of individual components as well as providing fabrication, bonding and assembly of multiple parts. The TFP team has years of valuable experience in providing finished parts that require delicate, complicated and precise fabrication and assembly.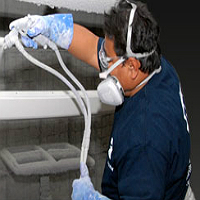 Painting & Printing
TFP's in-house painting department provides a variety of applications using state-of-the-art equipment. Our painting experts use the latest techniques to apply the coating per your specifications. Special templates and fixtures are designed to cover parts over the areas that do not require paint.