23 Jul

Have Questions About Plastics? Get a Plastics Consultation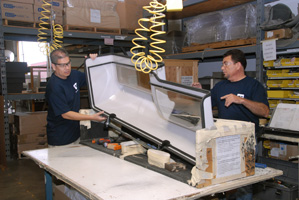 Are you designing a new product but aren't sure exactly what type of plastic to use for its component parts? That's understandable. Plastic is an incredibly variable substance, especially with all the new plastic-related discoveries we continue to make. These days, we can create soft and bouncy plastics or extremely hard, thick and durable plastics.
If you aren't sure what type of plastic will work best for your product, consider scheduling a plastic consultation with Tru-Form Plastics. We specialize in heavy-gauge thermoforming. Our company experts can sit down with you, learn about your product needs, and then make suggestions based on what type of plastic components you want and how you want them to perform. We are here to answer your questions, explain your options, and help support the design of your products.
Contact us today to schedule your plastics consultation. We look forward to hearing from you.