15 Aug

Need Help Designing the Plastic Pieces You Need for Your Next Product?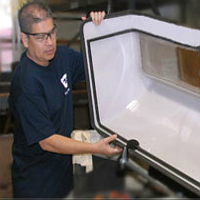 You have an idea for your next great product, but turning that vision into reality is going to take some engineering work on your part. You'll need to figure out how to construct the product's component parts, which means developing design schematics and materials consultations. When you think about all the different variables that go into designing plastic components alone, it can seem a little, well, overwhelming.
We understand! Not everyone is a natural born engineer or chemist. If you know that you need plastic components for your product but aren't sure how to create them, we can help. Our engineers are highly talented and can work with you from conception to completion. Tell us your vision, and we can advise on design outlines, material requirements, drafts, undercuts, material selection, and more!
Contact Tru-Form Plastics today to request an engineering consultation with our team.