10 Oct

Need to Increase Speed to Market?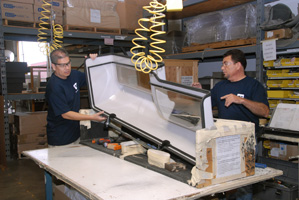 As the holidays approach, speed to market will be a critical component to your company's success. The faster you can get your products manufactured and assembled, the faster you can get them onto store shelves or into your warehouses for shipping to customers.
One of the best ways to increase speed to market is to streamline your vendor processes and to cut unnecessary vendors from your manufacturing chain. The more vendors involved in your product's creation and assembly, the greater the turnaround for the product and the increased chance of mistakes and surprise delays.
At Tru-Form Plastics, we want to help you increase your speed to market. That's why we not only offer thermoplastic manufacturing services. We can also trim, machine, fabricate, bond, and even assemble your plastic parts in our warehouses. You'll only have to deal with one project coordinator, instead of a dozen different vendors, which will make your job easier too.
Give your product a competitive edge! Call us to learn more about our plastic manufacturing and turn-key solutions today.