23 Aug

The Industries We Work With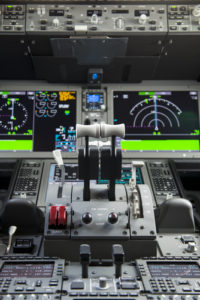 Plastic is everywhere. If you are reading this, then you are either in direct contact with plastic right now or likely very close to lots of it. That's because plastic is in almost every single electronic device, from your computer to your smart phone to your refrigerator, car, and especially in the airplanes flying overhead.
Here at Tru-Form Plastics, we are sometimes asked what industries we specialize in. The real answer is that we specialize in plastic. If your industry uses plastic, then we can help you. Since we haven't discovered an industry that doesn't use plastic in some form or another, then in reality, we specialize in all industries.
However, we have direct experience in these industries:
Medical
Aerospace
Communications
Electronics
OEM Components
Consumer Products
Point of Purchase
Appliances
Marine
Agriculture
Automotive
Of course, this is only the beginning of our core competency. If you are looking for plastic parts, regardless of your industry, give us a call. We're sure we can help you!