07 Jan

The Tru-Form Mission Statement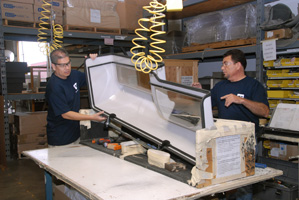 Like most companies, Tru-Form Plastics operates under guiding principles, which we take very seriously. Our mission statement was crafted carefully and reflects our values as we work to provide our customers with excellent customer service and great products. Here are our five guiding principles:
Devoted customer service
Excellent manufacturing
Highest quality standards
On-time delivery of products
Building strong relationships
Is your current plastics manufacturer meeting all of these standards for you? If they aren't giving you fantastic customer service, shipping high quality parts to you on time, and always seeking to make your job easier, then it might be time to start looking for a new vendor!
We invite you to put us to the test. We would be happy to compete for your business and to prove that our mission statement isn't just words. Contact us today and let us know more about your plastic manufacturing needs. We look forward to hearing from you.