26 Nov

We Can Manufacture and Paint Your Plastic Parts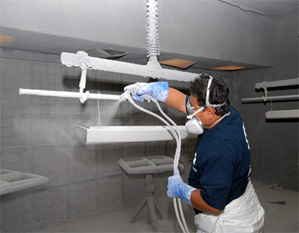 One thing that sets Tru-Form Plastics apart from our competition is that we not only manufacture plastic parts for your products in-house, but we can also paint them to your exact specifications. This extra service is just one more way that we try to go above and beyond for our customers.
Painting requires a very specific work environment, skilled painters, and expensive equipment. If you don't want to invest in all that, let us handle that work for you. We can perform almost any type of painting along with related services, like: Pad printing, sandblasting, multi-color silk screening, peel-off protective coating, specialty masking and fixturing, EMI shielding, surface texturing, smooth finishes, and more!
All of our painting is performed in-house by our highly trained employees, so you can count on a high-quality and consistent result on every single part! Don't worry about the painting and finishing; we've got you covered!