07 Sep

How Much Plastic Is In Your Life?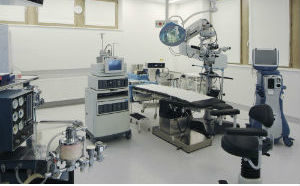 In the western world, plastic is a part of every person's life, but many of us don't realize just how much plastic is all around us. Gradually, as the technologies surrounding the creation of plastics (such as thermoforming) have become more sophisticated, plastics have infiltrated almost every nook and cranny of the modern human experience.
The Worldwatch Institute noted that in 2015, the average person in North America consumed over 200 pounds of plastics a year. Most of us recognize the most common plastics in our lives, including plastic grocery bags, plastic water bottles, and the plastic packaging on new purchases. However, there is far more unseen plastic all around us. How about the plastic parts in your cell phone, your printer, and your tablet? What about the plastic pieces in your car, your laundry machine, and your Halloween decorations?
It truly is amazing!
Some of those plastics are made by us, Tru-Form Plastics. We don't make the plastic grocery bags or water bottles, but we do make the important parts that help your car, washing machine, and other necessary equipment work! Check out our plastic product portfolio to see just a few of the everyday things we make that you might be using right now!